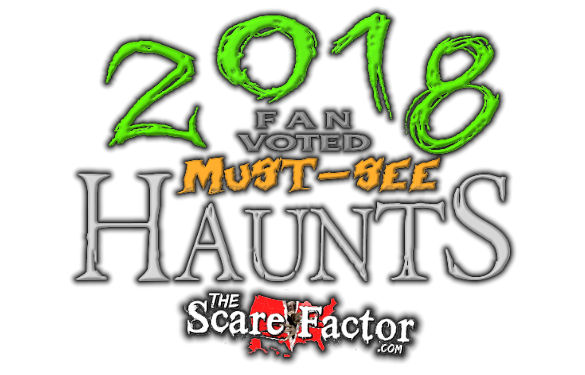 2018 Top Fan-Voted "Must-See" Haunts Lists
In the summer of 2018, scare-seekers like you had the chance to vote for their favorite Halloween haunted attractions. We've tallied the votes and created lists of the top haunts that received the most votes in each State. For a full list of every haunt in each State, visit our Haunted House Directory. To see which haunts were rated highest by our pro review teams last haunt season, visit our Haunt Reviews section.
*Disclaimer: These results do not represent The Scare Factor's official viewpoints regarding the quality of the attractions mentioned. The order in which they are ranked was determined solely by the number of legitimate votes we received for them. For more details, click here.
Select A State:
(More States will be added here as we publish the lists)
---
Stay Updated!
Not subscribed to our "Haunt Advisor" email list yet?
Want lists, reviews and updates like this sent to your inbox?
Sign up below:
[grwebform url="https://app.getresponse.com/view_webform_v2.js?u=hHOTb&webforms_id=16827505″ css="on" center="on" center_margin="400″/]
By signing up for Haunt Advisor, you acknowledge and agree to our Privacy Policy.