Team Zombillies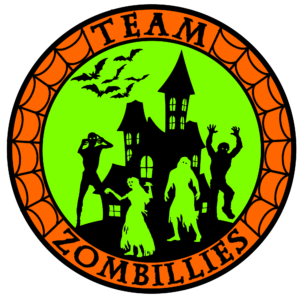 Team Members: Nora Proffet (Team Leader), Tyler Proffet, Eric Danowski, and Joanna Danowski
Experience Level: Veteran Team (13+ years)
Normal Coverage Area: Indiana – Kentucky – Ohio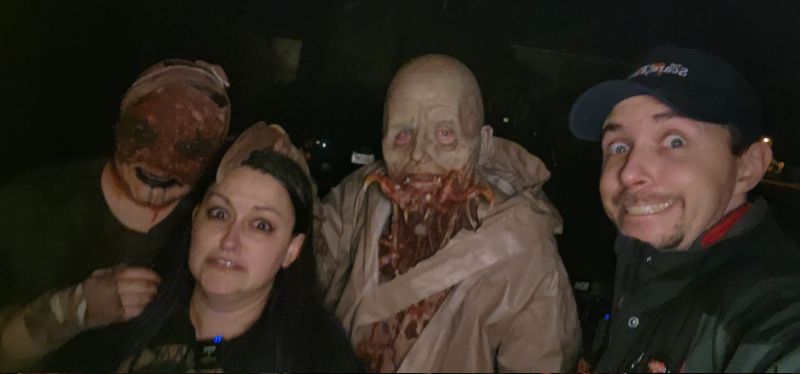 Nora and Tyler joined The Scare Factor 2010, eager to start reviewing and are now the owners of The Scare Factor! As early as 2011, they started attending haunt conventions and Tradeshows to learn as much as they could about the industry.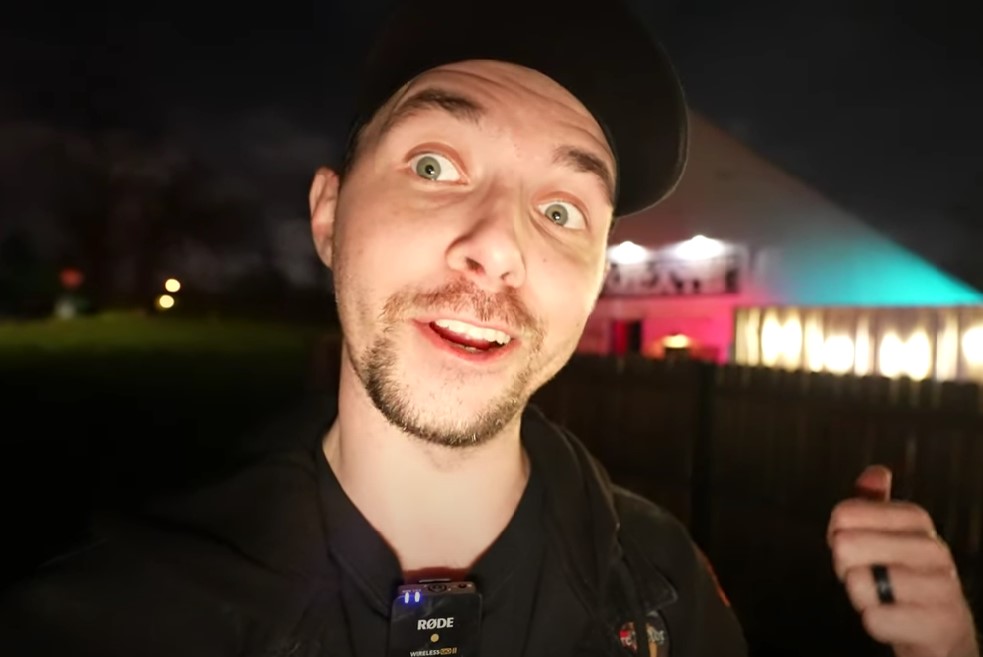 In addition to being the current owners, they are also the chief editors and website developers all while consitently reviewing over 30 attractions during haunt season each year. They also film walkthrough-style haunt vides, behind-the-scenes footage, and haunt promos! Check out The Scare Factor's YouTube channel HERE.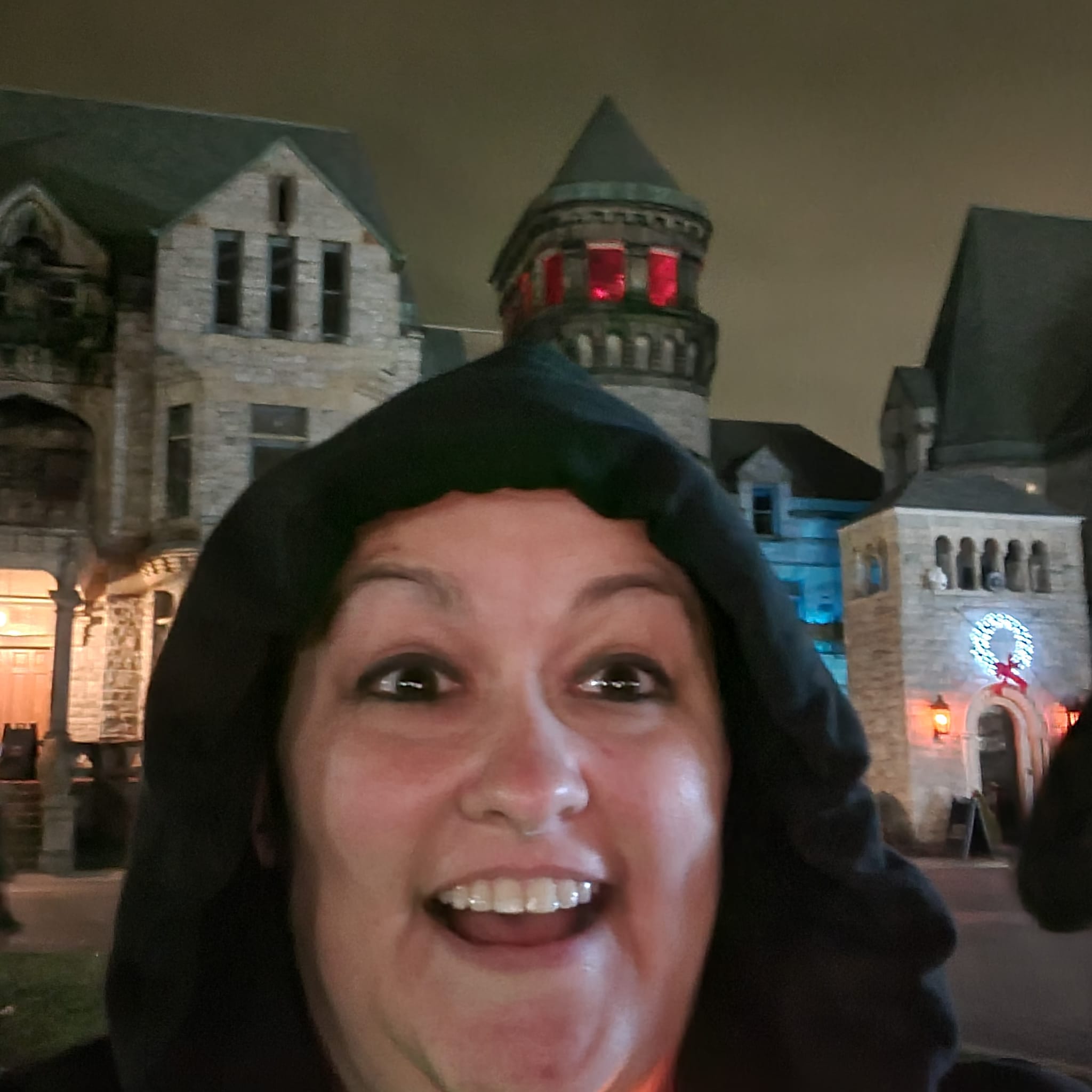 During the day, Nora co-operates The Scare Factor and the couples' real estate (Proffet Properties) and online reselling businesses (1331 Deals). In addition to selling various items on eBay, she also has experience operating a large Amazon store for a local product manufacturer. Nora has an Associate's Degree in Computer Networking. Her combined experience has given her vast insight into the aspects of maintaining an online presence, as well as local and online business sales.
Nora is currently the Social Media Manager for The Scare Factor social media accounts.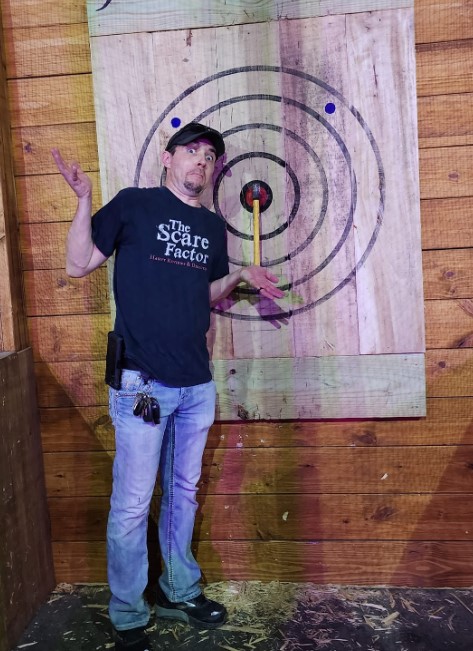 Tyler has worked in several commercial and industrial jobs over the years and is a former AWS-certified welder. Tyler recently joined Nora full-time in co-operating their three buisinesses after ending his career in the Operations department of an electrical power plant. His mechanical and fabrication experience helps give the team a keen eye for detecting quality craftsmanship.
Collectively, they have over 3 decades of experience under their belts visiting and analyzing Halloween haunted attractions!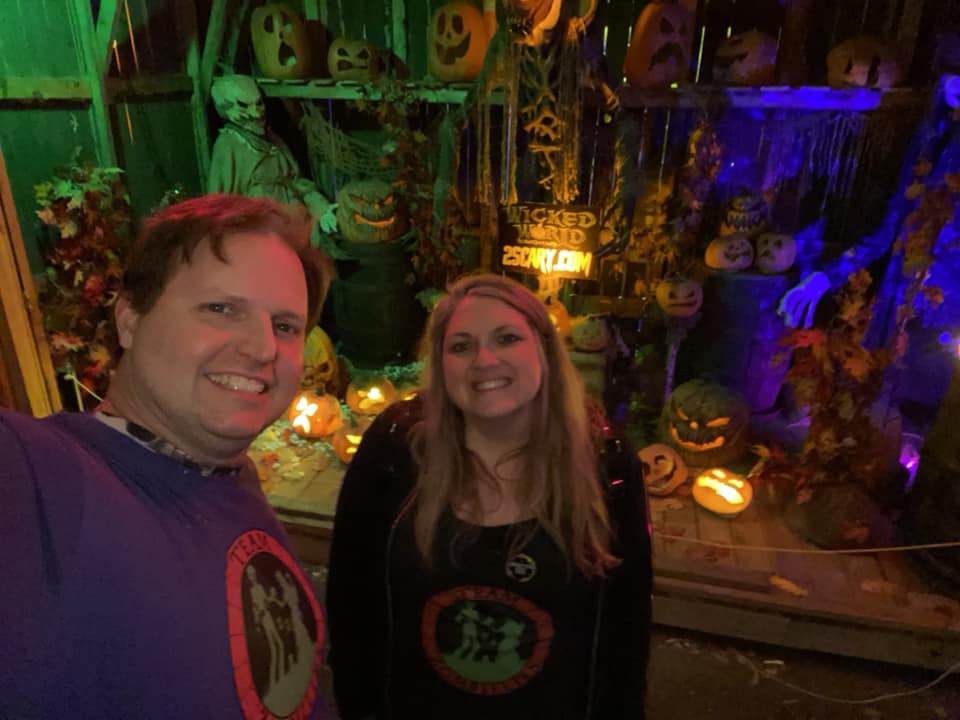 Eric and Joanna Danowski both started attending haunted attractions at a young age. Eric ventured to haunted houses in the Cincinnati and Cleveland, Ohio areas while Joanna went to ones around the Indianapolis, Indiana area.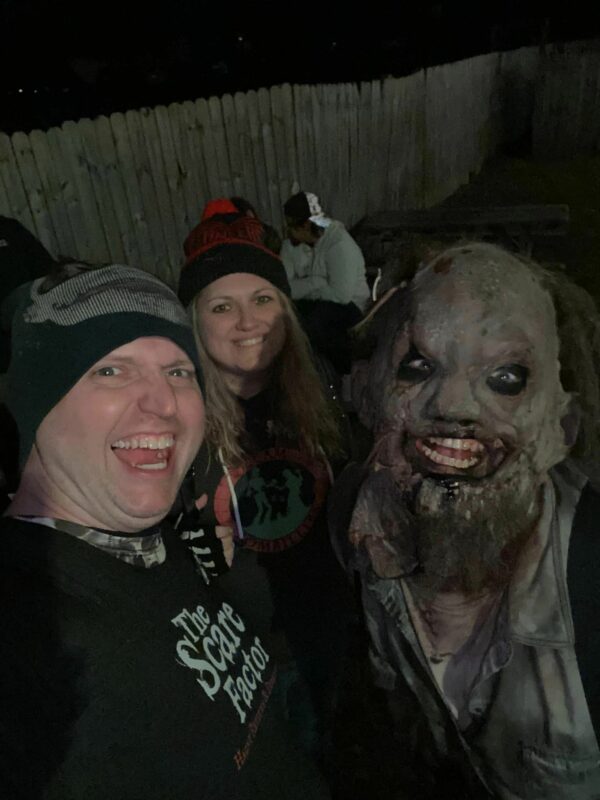 They both have a deep passion for horror movies, horror conventions, amusement parks, music, Michael Myers, and everything Halloween related. They also earned black belts in Tae Kwon Do in their teen years, and are avid fitness enthusiasts. Eric is a drummer and has been playing since middle school. He's played in several bands over the years.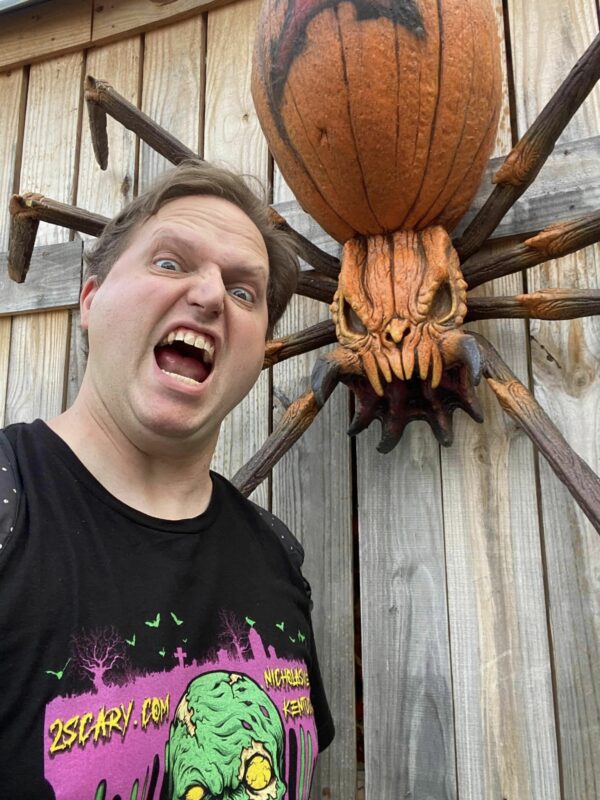 Eric started what is now The Haunting on Pinebluff Lane when he was in 6th grade with his brother and parents, and still sets up his yearly haunted yard display every year for trick-or-treaters on Halloween. He's also an avid decorator for almost all of the holidays; but Halloween is the biggest and most involved.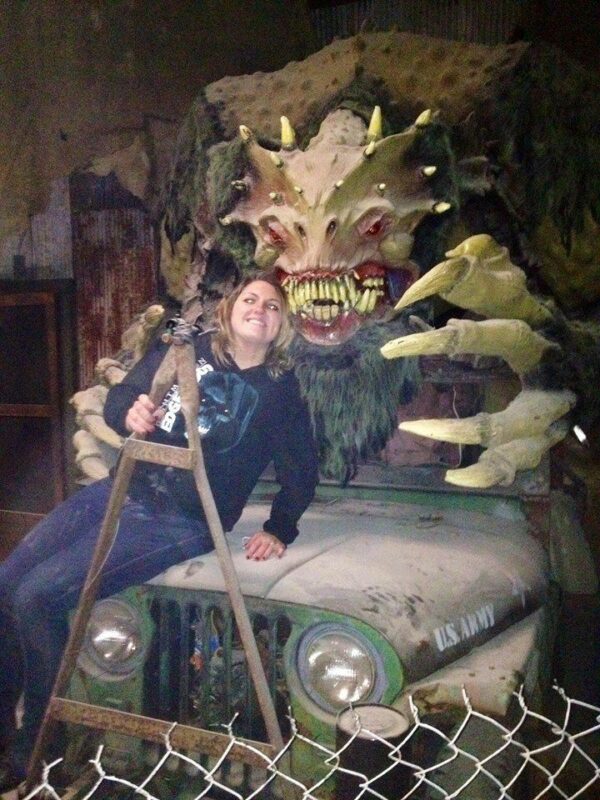 Joanna volunteered at a haunted attraction from 2009-2010 and has years of built-up horror movie & haunted attraction review writing over the years. Eric and Joanna both absolutely love attending as many haunted attractions as possible, and even hit them in the off-season for holiday haunts.
Eric has a Bachelors of Science degree in Nutritional Science from the University of Cincinnati, and Joanna holds a Bachelor of Arts degree in English Writing & Literacy from Indiana University. Eric is a Regulatory Specialist/EH and S Coordinator for an ink supplier, and Joanna works as a Compensation Analyst at a life insurance company.
They reside in Cincinnati, Ohio with their two children, Scarlett and Michael. The inside of their house is haunted all year – as the main theme is haunted, Halloween and horror movie decor, amongst other themes as well.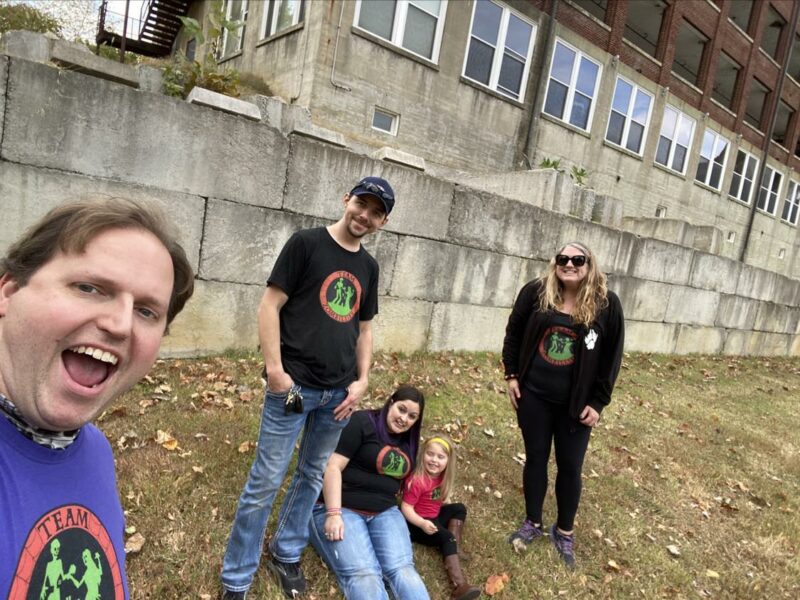 ---
Contact Information:
---
Attractions Reviewed by This Team:
Attractions Reviewed By This Team:
Older Reviews: