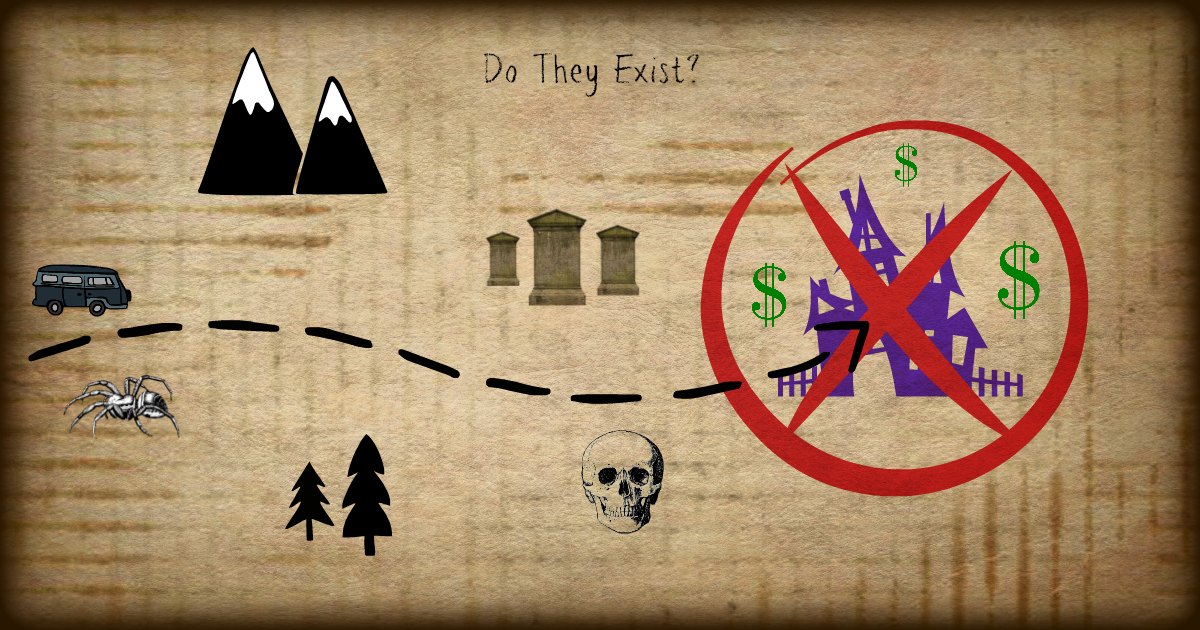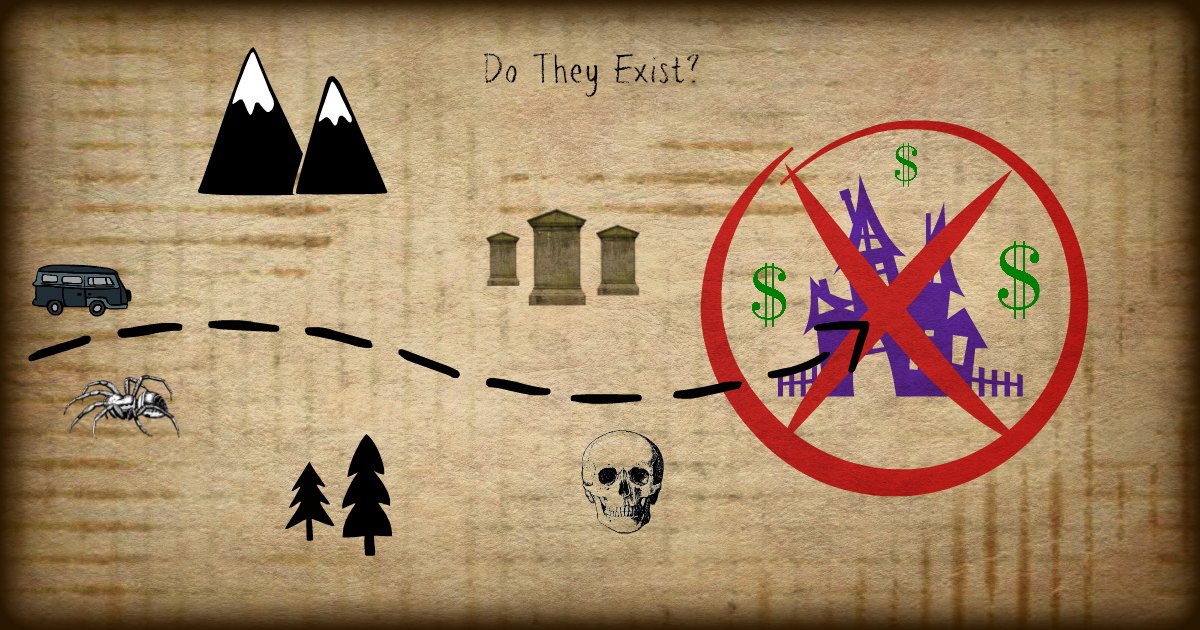 Money Back Haunts
Money Back Haunts
Most of you have probably heard about "the Haunted Hotel with 13 floors that no one has ever made it out of… and if you do… you get all your money back (or an ungodly amount of cash)," right? Well, we have never found it!
We have never personally talked to anyone who has found it either. It's always, "My Dad's brother's cousin went and almost made it to the top," etc. BUT, where the Hell is it? The answer is always different…
If you can tell us where this 13-storied, impossible-to-make-it-through-all-floors and "if you do, you get cash" haunt is, please post that in the comments below. Until it is proven to us, we must continue believing it is only a myth or legend and that this thing doesn't really exist.
However, there ARE haunts that are so extreme, no one has ever completed them. There are also haunts that will give you your money back for completing certain tasks, finding something, etc.
Here are a few 2016 money back haunts where you could possibly get your admission returned for doing certain things. Be sure to check their sites and social media pages to see if they are offering these incentives again for the 2017 haunting season.
---
1. Hellsgate – Lockport, IL

Image: HellsGate's Facebook Page
Debuting for the first time in 2016, HellsGate Haunted House is a two-story mansion nestled all alone in the woods of Lockport, Illinois. There are several things that make this attraction unique. One is that visitors can't drive to the attraction. They must, instead, park in a neighboring lot and be taken to the waiting line by bus. Did we mention you have to ride down a dark and bumpy gravel road? This attraction is also rumored to have a slide and secret passageways inside! Another thing that makes them unique is that they're said to be so scary that you might get your money back! But… what's the trick? All we can tell you is, "If you find the key, your ticket is free!"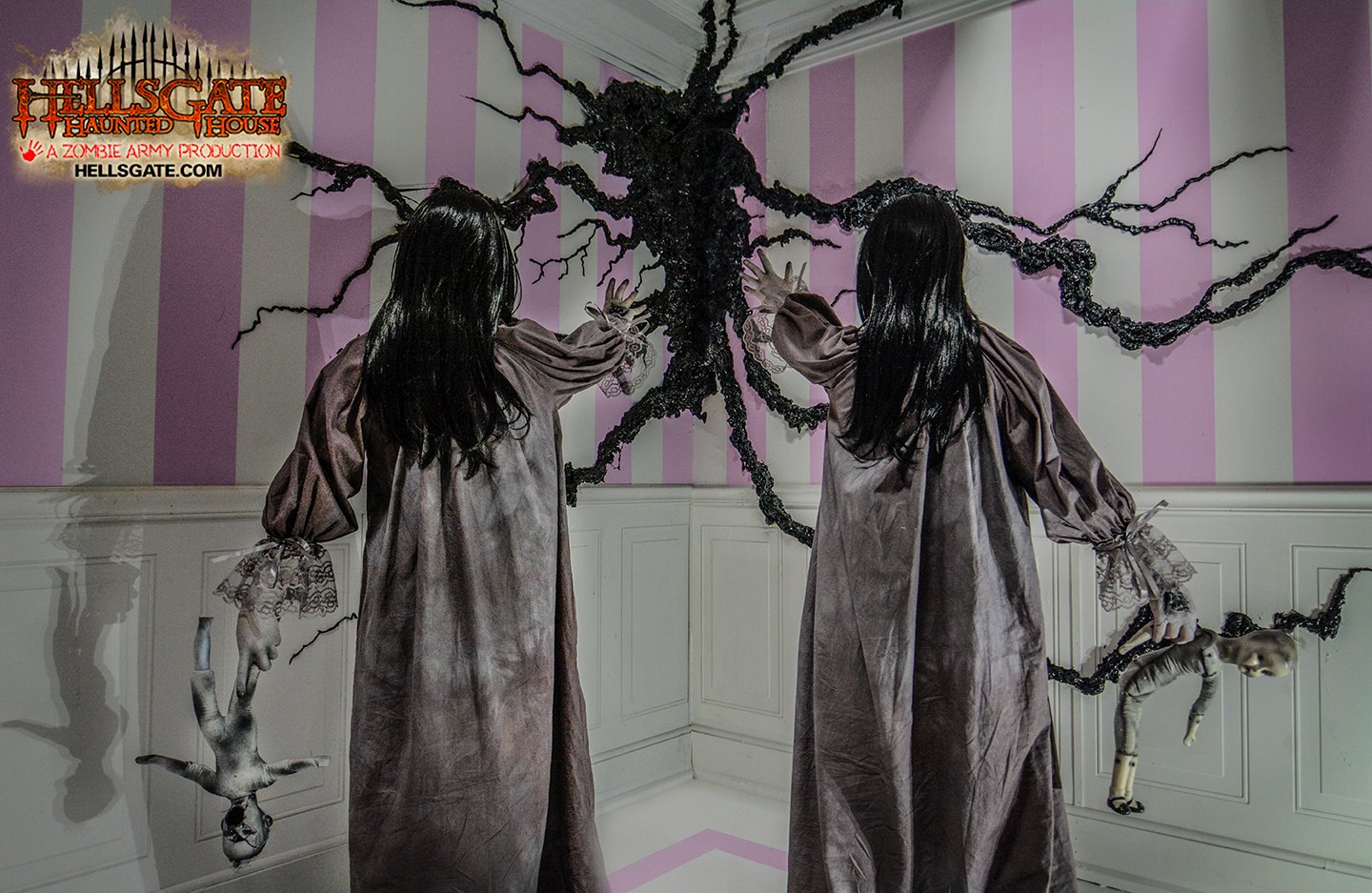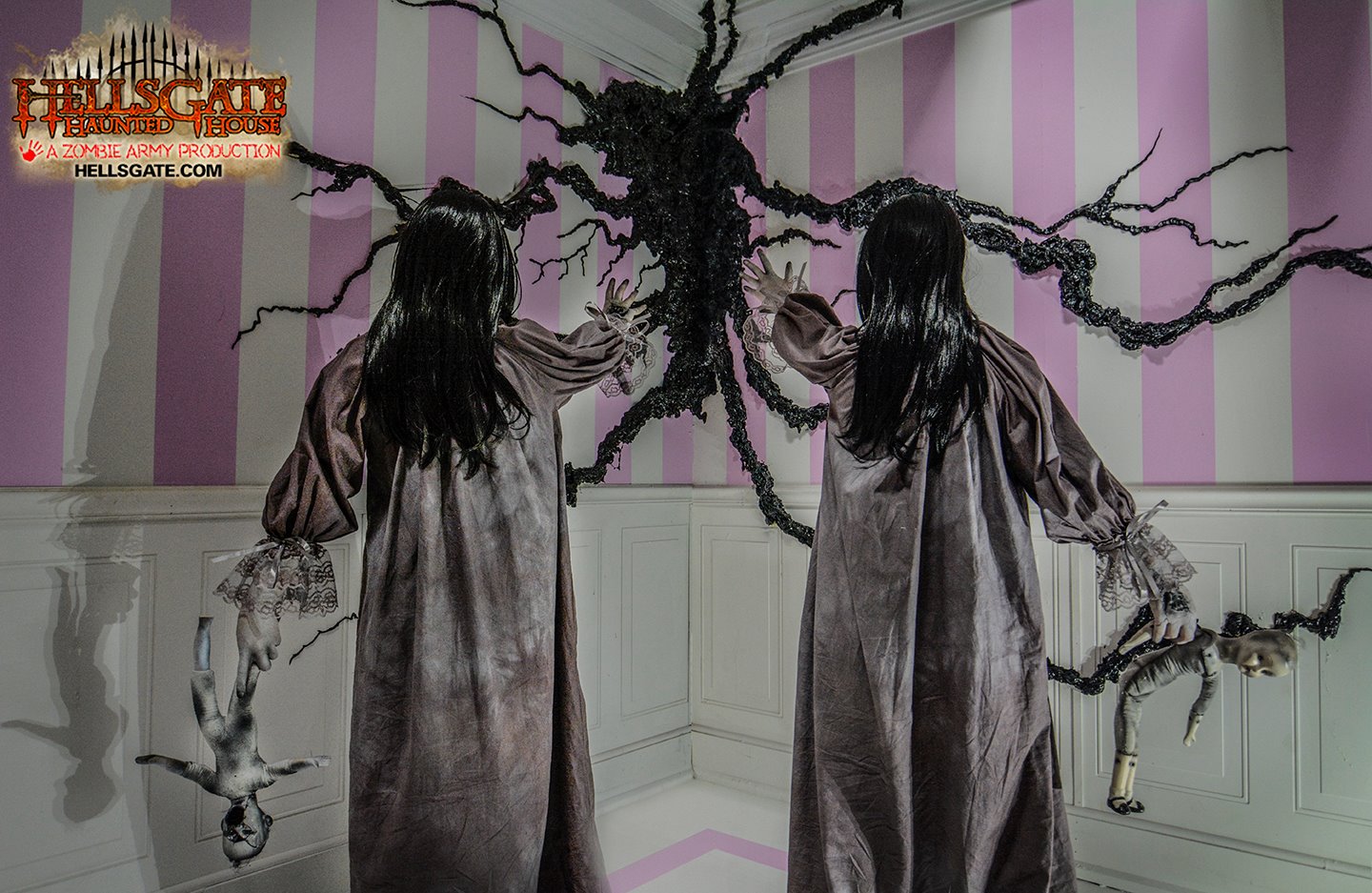 Image: HellsGate's Facebook Page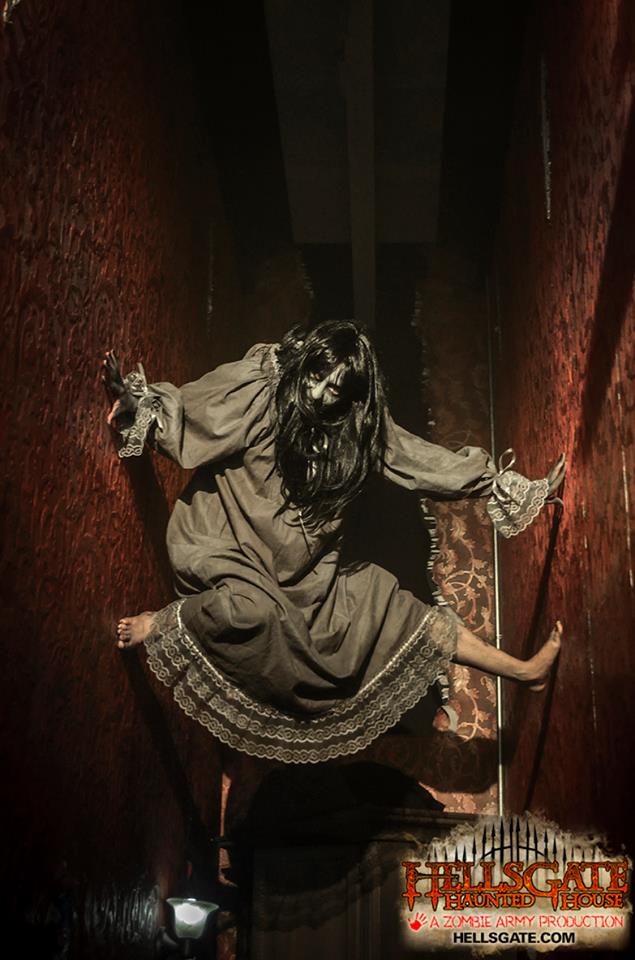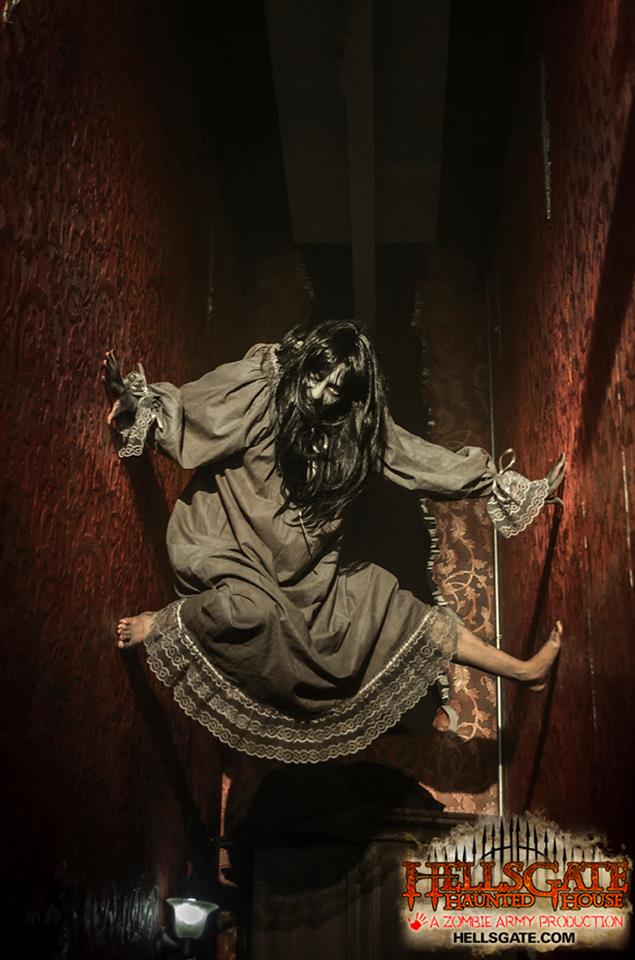 Image: HellsGate's Facebook Page
---
2. Frightmare Manor – TN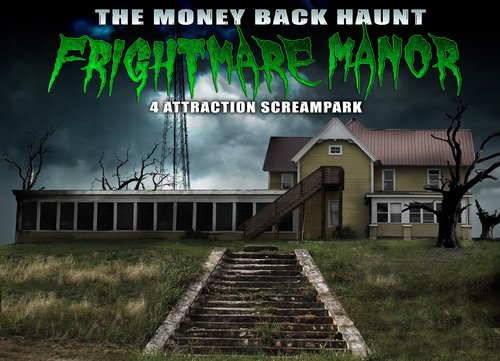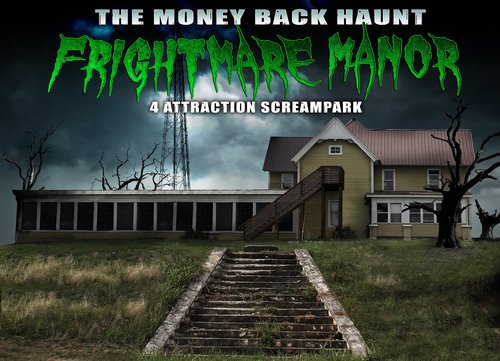 Image: Frightmare Manor's Twitter
Known as "THE money back haunt," Frightmare Manor in Talbott, Tennessee is a 5-attraction Screampark… with a twist! They have a challenge known as the "Nightmare at Frightmare Challenge." This challenge consists of eating something, doing something AND drinking something! Think you can handle it? If you attempt the challenge and successfully complete all tasks, you get all of your money back! But that's not all… Your picture will also be added to their "Survivor Wall!" To put your courage and will to the test, you must be at least 18 years of age and sign a waiver before being permitted to enter. Frightmare Manor also opens throughout the year for off-season events.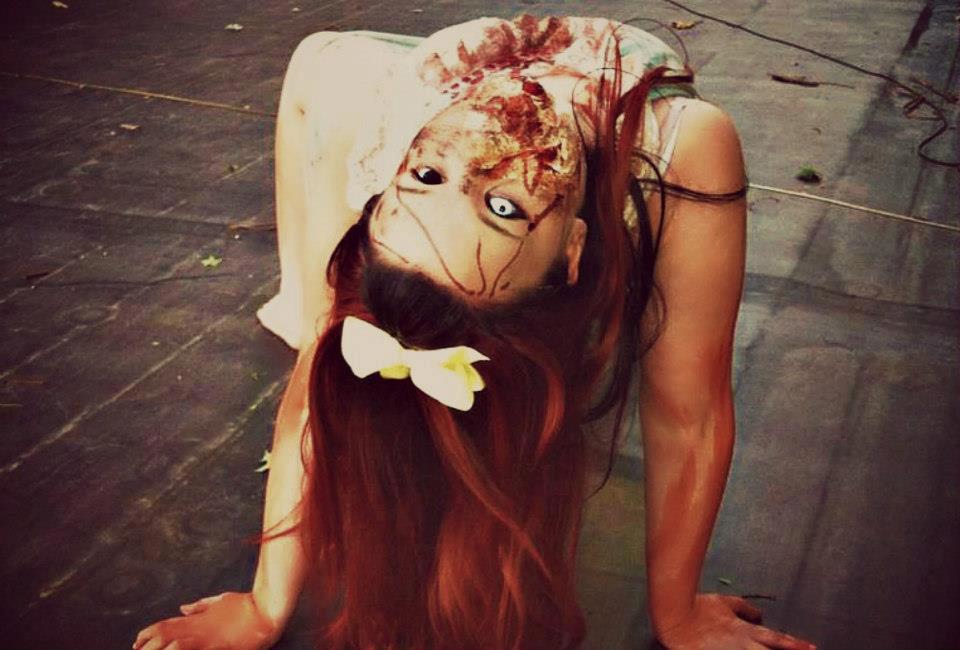 Image: Frightmare Manor's Facebook
---
3. The Haunted Scarehouse – Wharton, NJ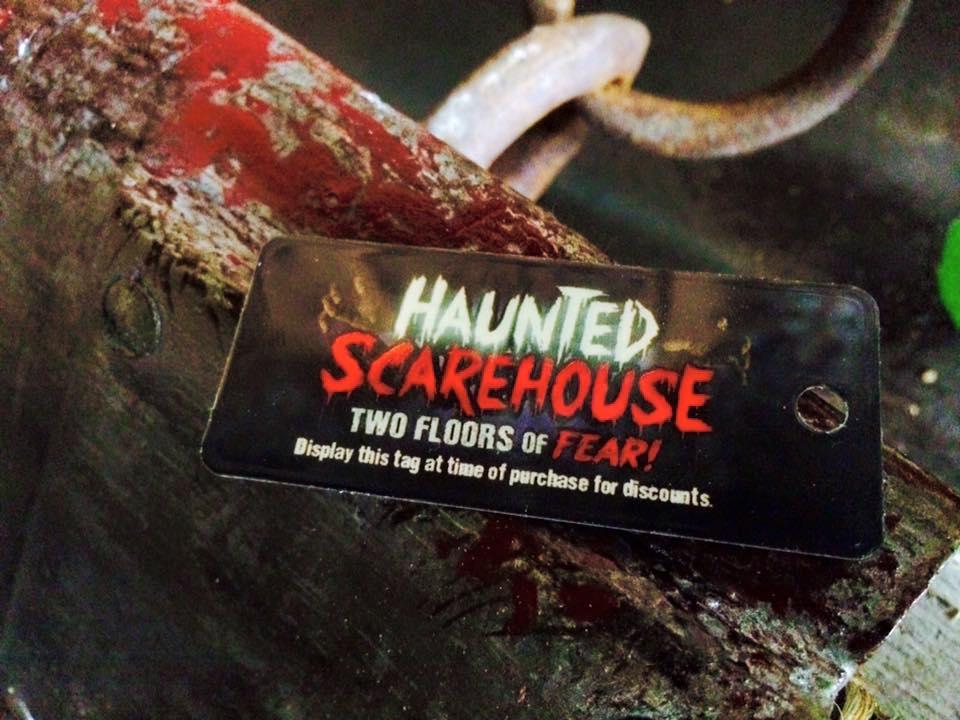 Image: Haunted Scarehouse Facebook
The Haunted Scarehouse in Wharton, New Jersey is said to be Jersey's "most innovative haunted attraction." With 2 floors of fear and multiple escape rooms, this attraction has a lot to offer. For the 2016 season, guests were given the opportunity to win their money back! How? By saving one of the Doctor's scientists, of course!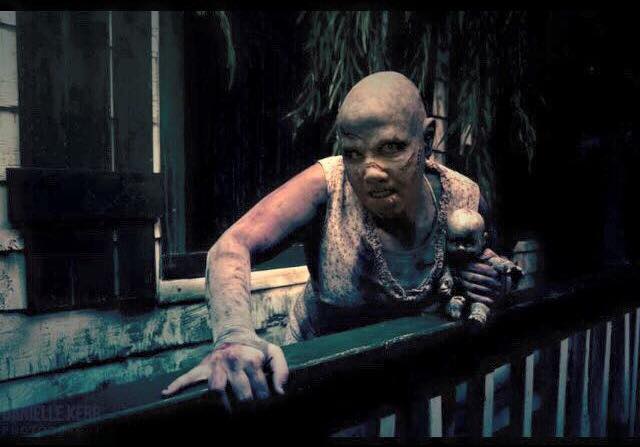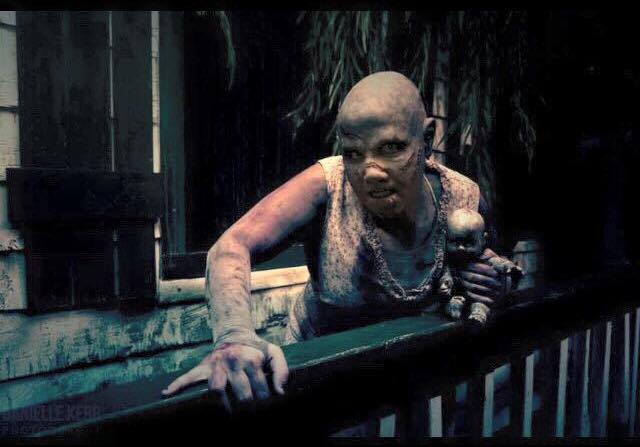 We aren't exactly sure what they have in store for 2017, but we sure do know it would be cool to be given the chance to find a key, free an imprisoned character and get your money back for visiting an attraction at the same time!
Thoughts?
Know of any money back haunts? Tell us about them in the comments below!
Discussion
Oct-29-2019
Caleb
The mckamey Manor does not actually have a cash prize, that is entirely made up, although if there was a cash prize involved, it would be much more popular and well known
Oct-23-2019
Mike corban
20k to make it through. There's a haunted house in Summertown, Tennessee called McKamey Manor. And it may be the world's SCARIEST haunted house. If you make it through, you get a $20,000 prize. But, NO ONE'S ever made it through.10 mins ago
Sep-25-2019
Lawson
Any in GA
Sep-24-2019
Jermaine
Need one in or near GA
Mar-24-2017
Pam Lassila
Haunted houses are so scary! I love Halloween time every year though because I love to be scared. There is something about it that is so satisfying. I can't wait until this next fall so we can start going to haunted houses again.